Its never a dull moment at Dance Woking!
On Wednesday morning Dance Woking joined dancers from First Dance Studios and 4 scooter riders, to put together a short promo film for this year's Party in the Park.
Despite the mixed weather we experienced during filming: sunshine, rain, hail plus it was VERY cold! We had lots of fun at Heather Farm, Horsell using dresses supplied by Surrey Arts Wardrobe as well as some hidden treasures from the dancers own wardrobes!
With Emma Harris from First Dance Studios overseeing the choreography, film direction from Deborah Hickman, Woking Borough Council; Jane Bell, Trustee (one of the dancers – can you spot her?); as well as Sam McCaffrey from Dance Woking in an assistant mode we look forward to seeing the edits on Woking Borough Council's Celebrate Woking webpage soon!
In the meantime some pictures: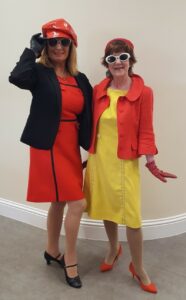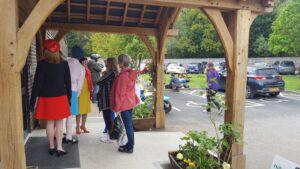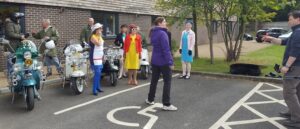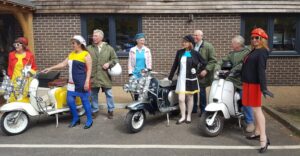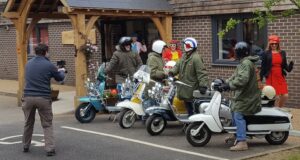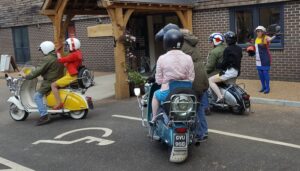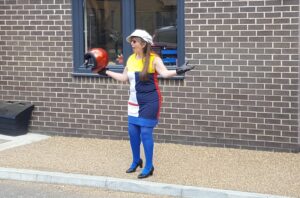 To find out more about the activities and the organisations click on the links below:
Dance Woking Encounters – Sat 1 July HERE
Dance Woking Party in the Park – Sat 8 July HERE
Celebrate Woking HERE
First Dance Studios HERE
Heather Farm HERE
Surrey Arts Wardrobe HERE