Professional Dance Comes to Rhoda McGaw Theatre in 2017
Dance Woking is preparing for an exciting Spring 2017!! With a mix of Professional Dance & a Community Platform on offer we hope that there will be something here to suit. More details to follow..
Following a very successful Winter Shorts season that has seen Dance Woking host 3 platforms at Rhoda McGaw Theatre, Woking, Young Dancemakers on Monday 21 & Tuesday 22 November and Innovate on Saturday 26 November. Over the three days: 17 community dance groups, 10 Schools, Colleges & Universities took part, which amounted to 332 performers and 663 watchers.
Three professional Dance Companies at Rhoda McGaw Theatre:
Tuesday 14 March: Tavaziva Dance – Africarmen
Thursday 16 March: Amina Khayyam Dance – A    Thousand Faces
Tuesday 9 May: State of Emergency – Where Is Home?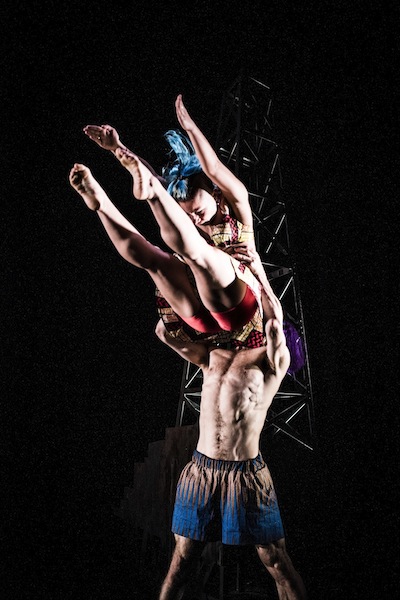 This series forms part of Dance Woking's Happenchance Project and is being supported by Ambassador Theatre Group, Arts Council England's Grants for the Arts Scheme & Woking Borough Council
Photo Credit-DILLIONROSE; Dancers-Lisa-Rowley & Theo-Samsworth (Tavaziva Dance – Africarmen)