Tuesday 14 March saw Tavaziva Dance open Dance Woking's Spring Shorts season at Rhoda McGaw Theatre, with more than half the house occupied by an audience made up of mostly under 25 year olds, it was great to see the next generation of theatre goers enjoying some really fantastic dance.
Tavaziva Dance's style is energetic, fast, highly physical, emotional and very attractive to look at; the audience was engaged from the moment 'Carmen' stepped out of the shadows and onto the stage.
A passionate love story with s twist on the classic tale this really was a fabulous evening of dance where the dancers got to show their great skill and physical fitness.
Opening the evening's performance was Woking College who with their curtain raiser 'She Walked with the Universe on her Shoulders' which was created during a 2 day residency at the college led by company dancers, Jordan Bridge & Theo Samsworth.
The piece explored the strength, community and power of a group of females as they create and navigate their way through their own highly physical and dynamic landscape. Performed by 13 A's and A2 students there was a great skill to the work created in just a short time, with a mix of solos' duets and group pieces, it was a truly inspired piece of work based on Tavaziva's movement style.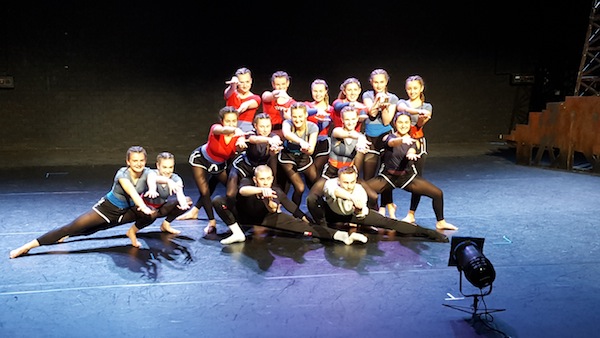 The performance was followed by a Q & A led by University of Surrey that was well led and very informative. We look forward to Thursday with Amina Khayyam Dance performing A Thousand Faces to see what its all about click HERE