Dance Woking are working with members of DeVyne Dancers to create choreography to perform at our cultural celebration event 'Different Pasts, Shared Future', in partnership with Woking Borough Council for National Refugee Week.
The group are working with Dance Woking artist, Emily Neighbour, over 4 weeks to create a piece and will have an extra rehearsal on the 19th June before performing. Using the theme of home and obstacles that can be faced before a home is created, the group are exploring three key themes of borders, travel and shelter. We checked in to find out how they are getting on…
'The group are working really well together and are looking forward to performing at the event. So far we have looked at the themes of borders and travel and have created a lot of great material to use. We will spend the next few rehearsals refining and tweaking what we have created as well as looking at our last theme of 'shelter'. We are using scarves for the performance, so have also spent some time getting used to working with a prop!' Emily Neighbour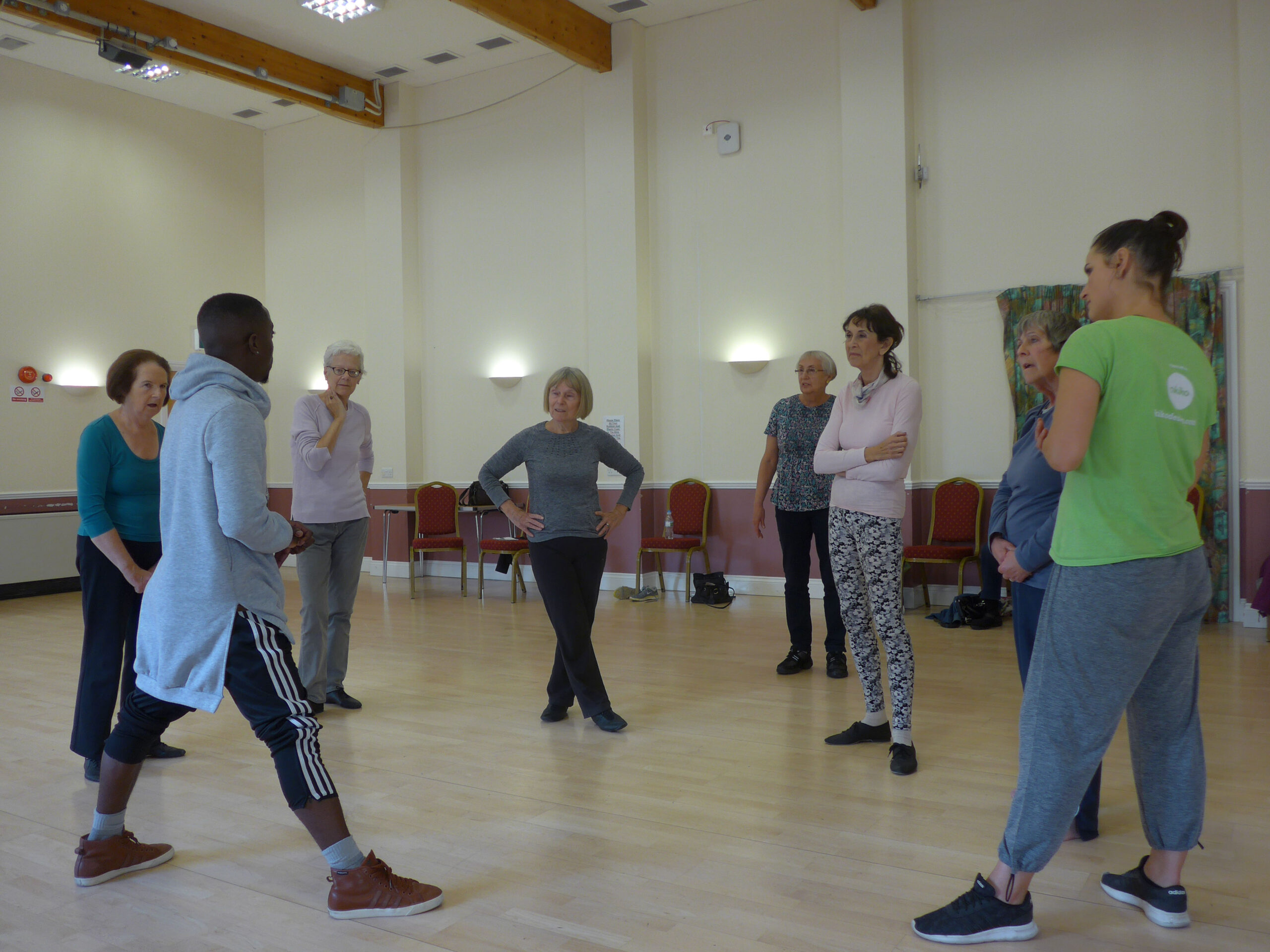 DeVyne dancers meet every Tuesday afternoon for Creative Dance sessions at The Vyne Community Centre in Knaphill. They work with a range of different dance artists throughout the year, and have a close connection with Dance Woking, participating and attending many of our workshops and performances. Their sessions are aimed for the older person, and they are always open for new members! Find out more information here.
Different Pasts, Shared Future                                                                                                            Tuesday 19th June, 6pm – 8pm                                                                                                                 H.G. Wells Conference & Events Centre
This event is FREE and open to all!
More Information for the event here