Dance Woking are excited to announce 'Different Pasts, Shared Future', a cultural celebration event as part of National Refugee Week in partnership with Woking Borough Council.
The event will take place on Tuesday 19th June at the HG Wells Conference & Events Centre, at 6pm featuring dance performances, poetry, guest speakers, a visual art display, a film and food created by local community groups and schools.
Exploring the common theme of where is home and the places that we call home, Dance Woking are engaging and encouraging community groups, especially groups they have not worked with before, to exchange and share stories in a positive social environment. Starting this week, groups will be exploring ideas and creating art, movement and discussion based on the theme of where is home. Led by Dance Woking artists, the groups will use the sessions to work towards a performance or presentation of their work for the event.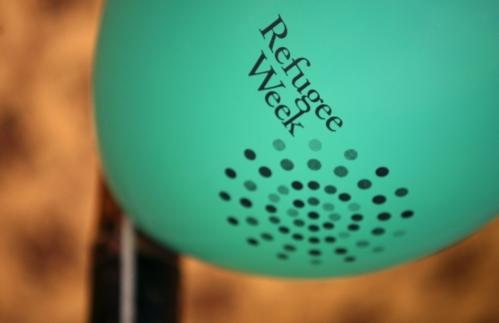 Some of the groups that Dance Woking are working with include Maybury Primary School, DeVyne Dancers, Liaise Women's Group and Brockhill Seated Dance Club! We will be releasing more information on each group and their creative processes weekly. Also working with us throughout the project and performing at the event is Amina Khayyam, professional dance artist. Dance Woking has received funding support from The Big Lottery, Awards For All scheme which has enabled us to deliver this project.
In celebrating the diverse communities in Woking through this project, Dance Woking hopes to build a stronger sense of community and to inspire active participation in the arts!
The event on Tuesday 19th June is open to everyone and free to attend.
Check out the event here!