About: The National Citizen Service (NCS) is a voluntary personal and social development programme for 15–17 year olds in England and Northern Ireland, funded largely by money from the UK Government.
NCS is a 3-4 week experience that helps build confidence and self belief. It provides young people aged 15-17 year olds the chance to live away from home, develop skills and meet amazing people.
Adventure / Discovery / Action / Graduation
Dance Woking is delighted to be working with two groups this summer who are helping us fundraise to support our education and outreach activity and in particular a youth dance company; this part of their experience is known as community action where they work with a local charity to fundraise, volunteer and seek sponsorship for us.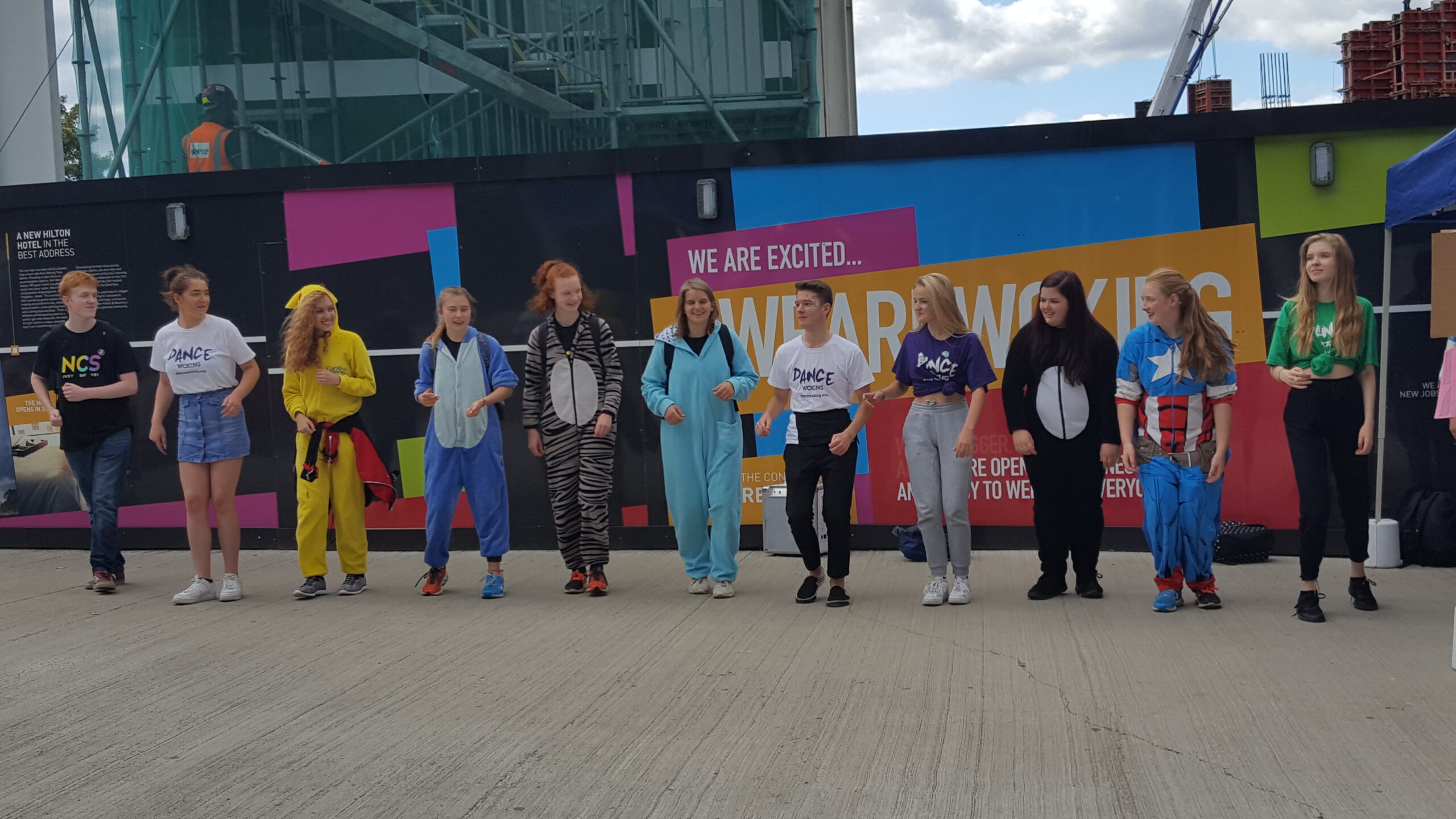 Outside our office in Woking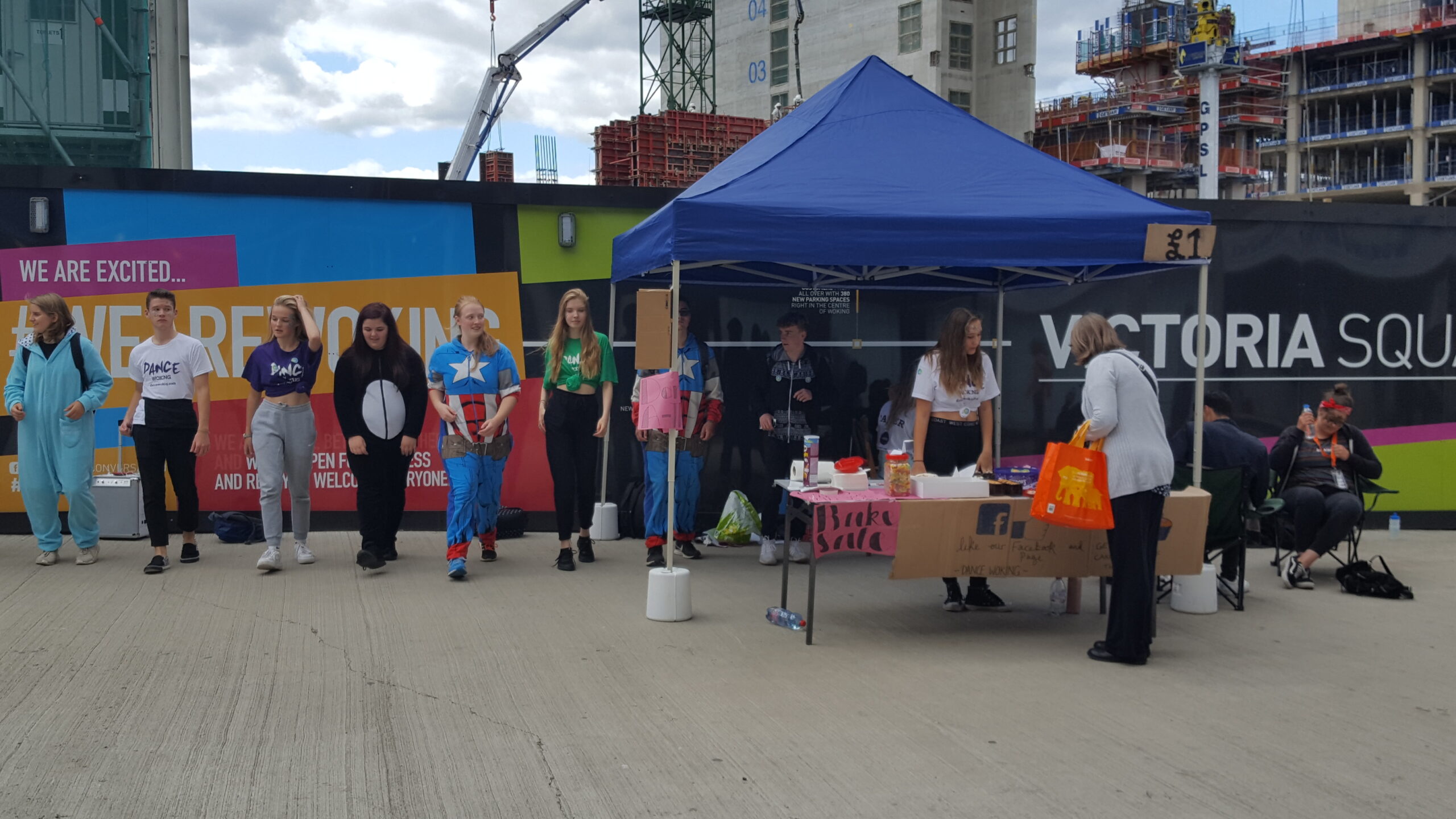 To support this group please go to: https://www.justgiving.com/crowdfunding/dance-woking?utm_term=4VvKZXYQ2