Tuesday 18 and Wednesday 19 October saw ZoieLogic Dance Theatre join Dance Woking for a live promotional pop up in Woking town centre. The pop up was in place to promote the upcoming performances of SLEUTH and the team worked incredibly hard to engage the local community in their detective themed immersive dance piece.
A chalk body outline on Mercia Walk told passers by that a crime had been committed. The prime suspects, held in 2 boxes, were on show for the local community to guess WHODUNNIT? Detective Miller was on hand to control the suspects – The Gangster and The Dirty Cop.
But did Woking correctly guess who had committed the crime?
The local community really engaged with the event, with one remarking "Oh this is really tricky – they both look like they could have done it – I'm going to have to see the show to find out!"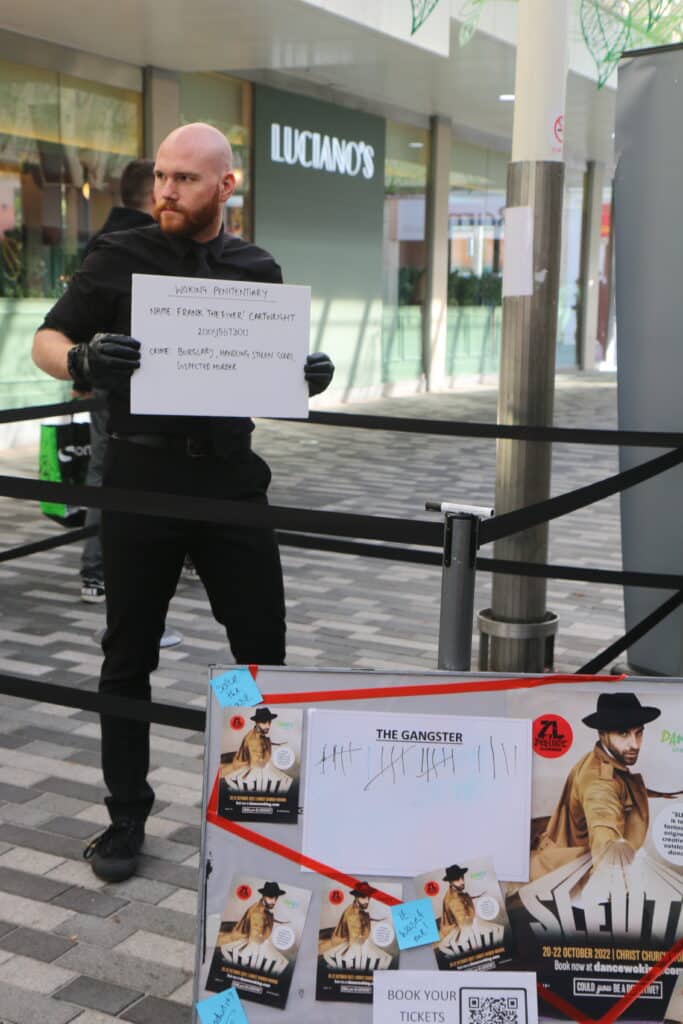 ---
This live promotional pop up was to promote the amazing SLEUTH performances that will be taking part at Christ Church, Jubilee Square from Thursday 20-Saturday 22 October.
Sleuth is an immersive 360 theatre production that sees the audience guide the performers into following certain clues. Every performance is unique in that the audience decide which plot to follow. So could you be a detective? Book your tickets today!