Saturday 1 October saw Dance Woking take part in Woking Arts Fair in Jubilee Square, Woking Town Centre. Despite the wet start when the sun shone just after 1pm we were ready!
Chinese Association of Woking performed in their traditional dress, a beautifully, flowing and elegant dance.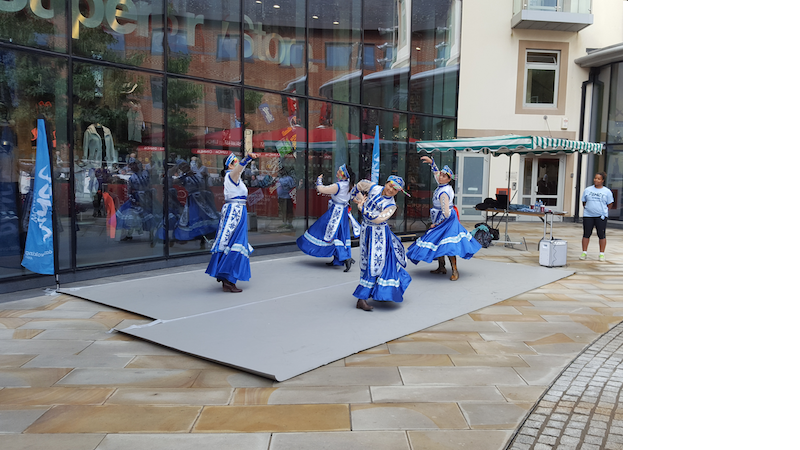 This was followed by an interactive performance led by Aimee Bevan and supported by Hannah Gibbs. Once again despite the weather we managed to showcase great dance!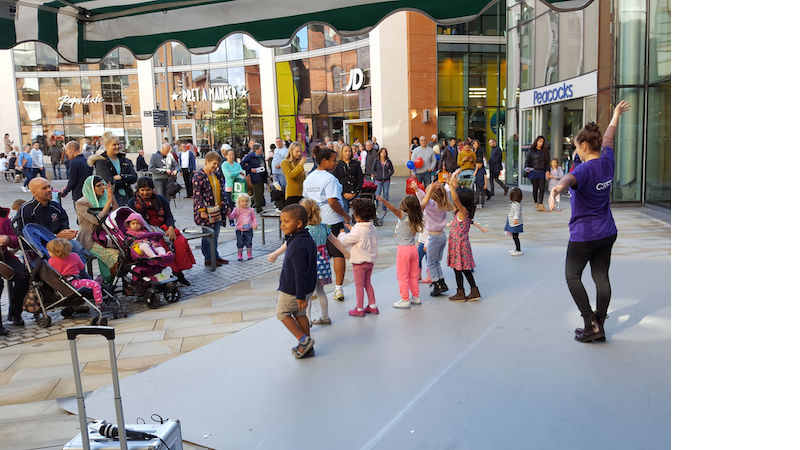 If you are interested in joining us we are hosting a taster session for 8-11 year olds and 12 plus at HG Wells conference & Events Centre on Wednesday 19 October, for details click HERE