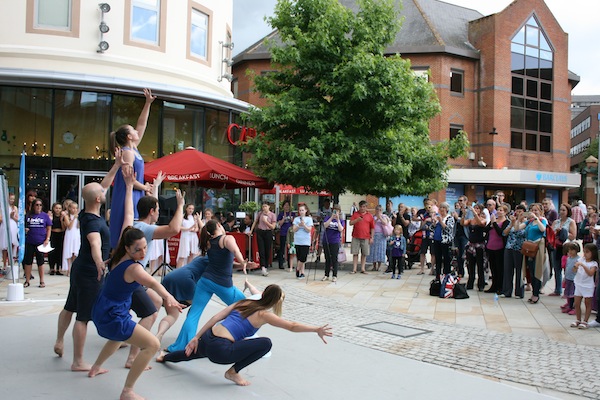 Saturday 2 July saw Dance Woking host Encounters in Jubilee Square, a warm-up event to Party in the Park to showcase both community and professional dance companies
There were also opportunities to take part as well as watch great dance.
Leading the Dance Woking Community Dance Showcase and opening the event was First Dance Studio's Amy Astley's group followed by Francesca Louise Dance Company.
A torrential donwpour followed, but that didn't dampen spirits, great performances from Commotion Dance and Amina Khayyam Dance Company followed.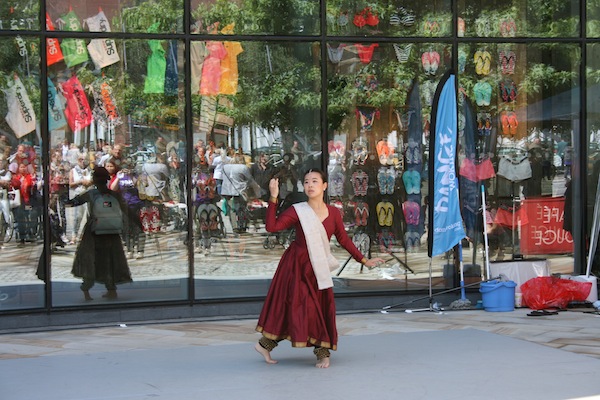 Jane Chan solo from Amina Khayyam Dance Company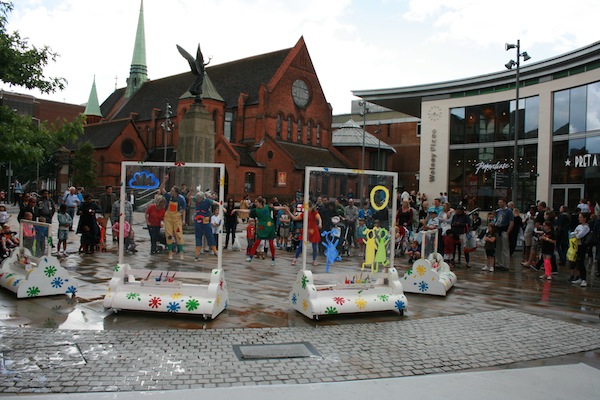 Commotion Dance Company performing Little Artist Big Painting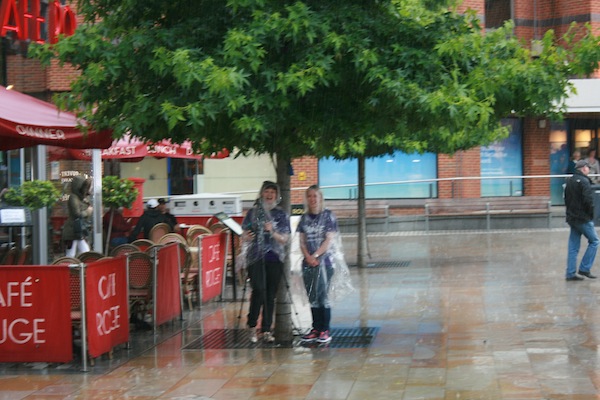 Rain delays!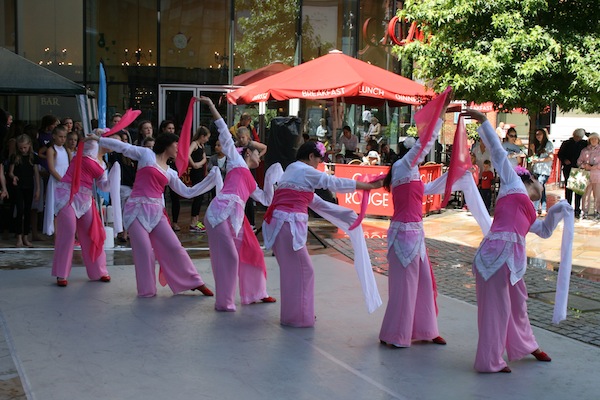 Chinese Association of Woking – Ladies group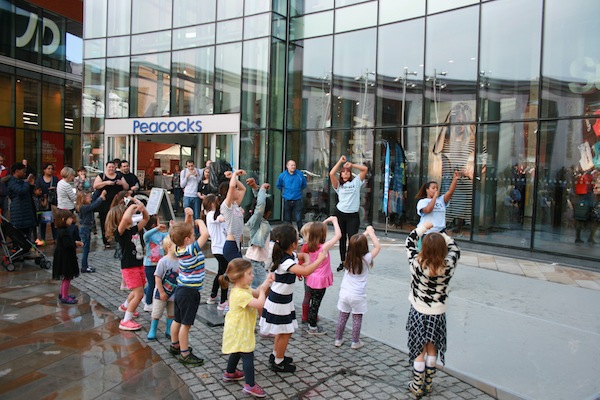 Dance Woking sci-fi dance workshop – great audience participation