Dance Woking, along with an enthusiastic audience, sought answers from Akademi Dance's family show 'Plastic Drastic Fantastic' with the company performing this highly engaging and imaginative show at Buzz Studio Theatre, Woking on 31 October & 1 November. The performance focussed on the amazing benefits the world has had from plastics and its use in everyday items that we now take for granted. However this was balanced against the drastic impact plastics have had on our environment, marine life and wildlife.
The highlight, Wednesday 1 November, a full action packed day of workshops and performance. The morning started with a CPD session led by Akademi Dance where Dance Woking's outreach team were put through their paces with a professional level Bharatanatyam workshop.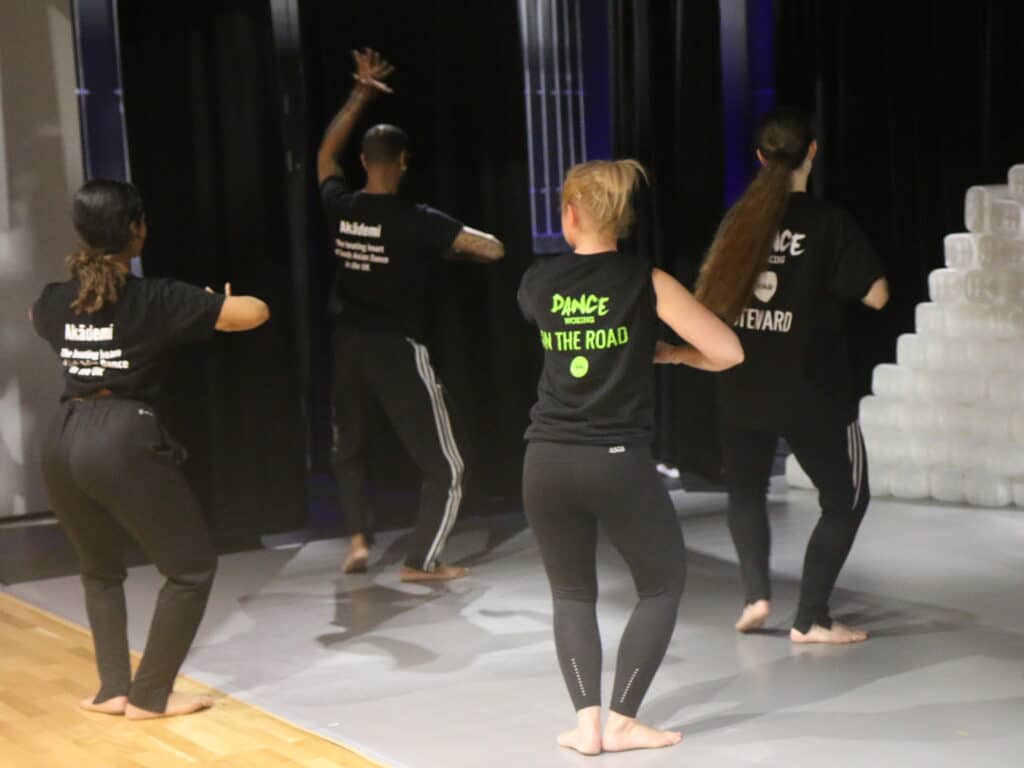 Professional CPD led by Akademi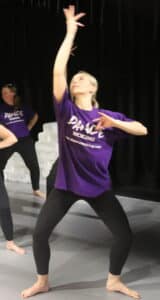 This was followed by children from Kingfield Primary school year 6, taking part in a preshow workshop, the children learnt South Asian hand gestures and movement from the show.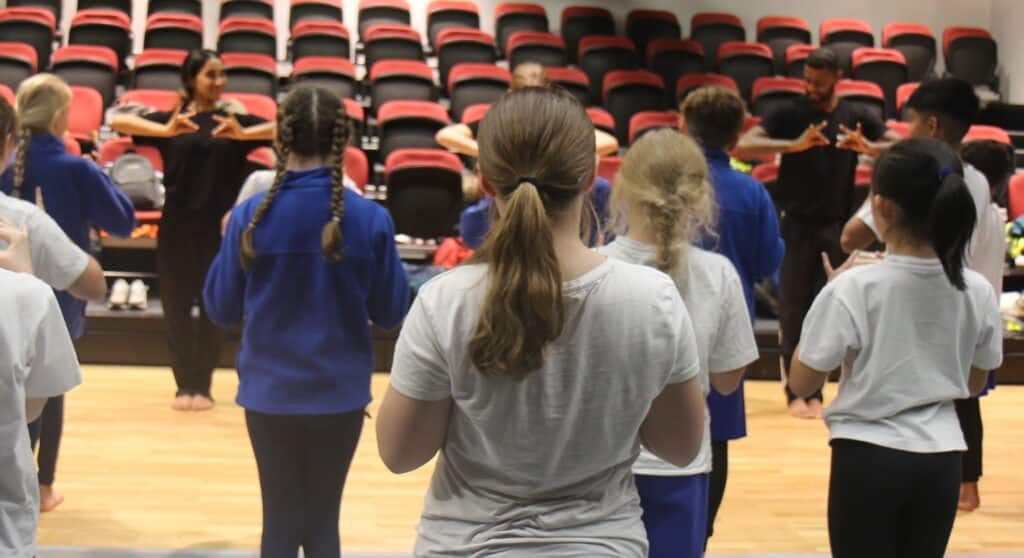 Kingfield Primary taking part in a workshop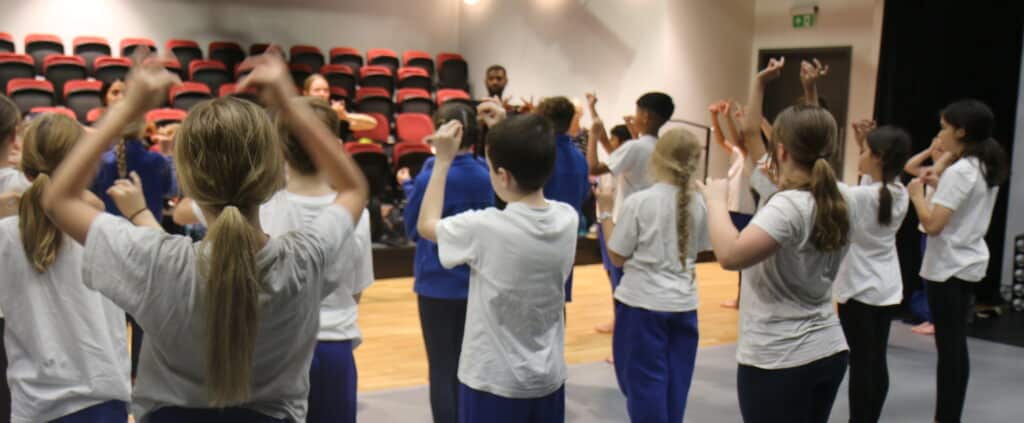 Following a lunch break and a reset of the theatre, Akademi Dance performed Plastic Drastic Fantastic. The audience was highly focussed and engaged. Taking their inspiration from David Attenborough's Planet Earth III series the company enacted a scene from this series highlighting the negative impact of plastic pollution on the ocean's wildlife. Suba Subramaniam (CEO & Artistic Director Akademi) who led the Q&A after the performances urged the audience to watch the series and see for themselves. And to encourage young creatives to use dance movement to highlight issues that are important to them.
Feedback form children included:
'I need to reuse plastic more', 'it makes me worry', 'it's made me confused'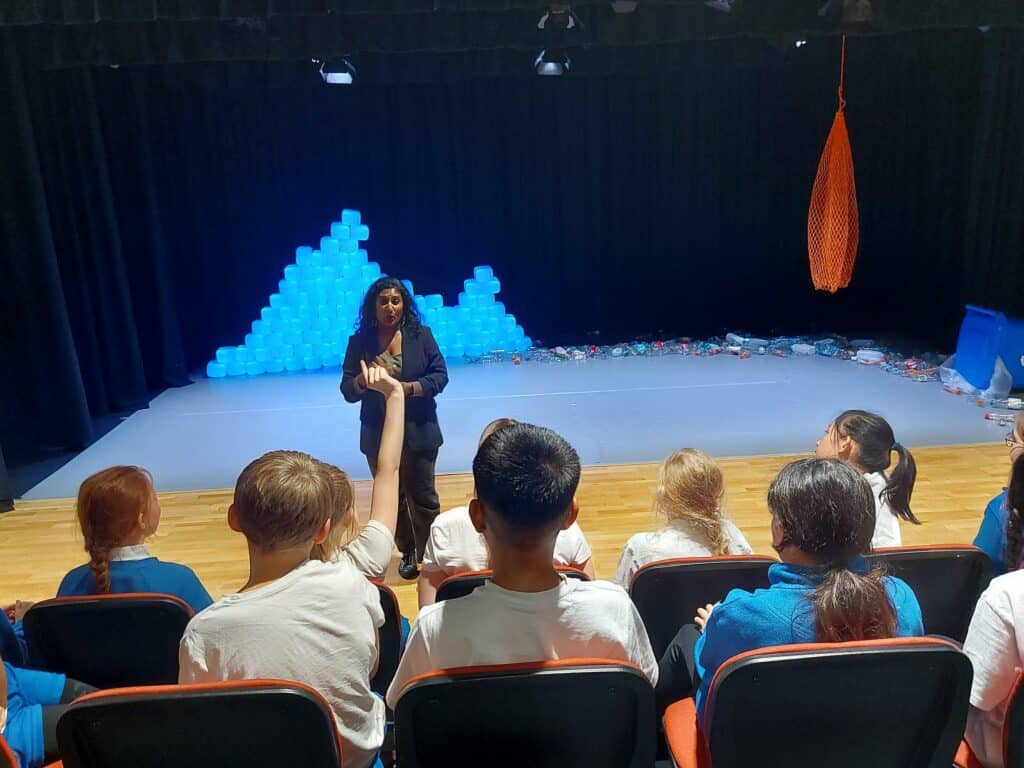 Suba Subramaniam (CEO & Artistic Director Akademi) led the Q&A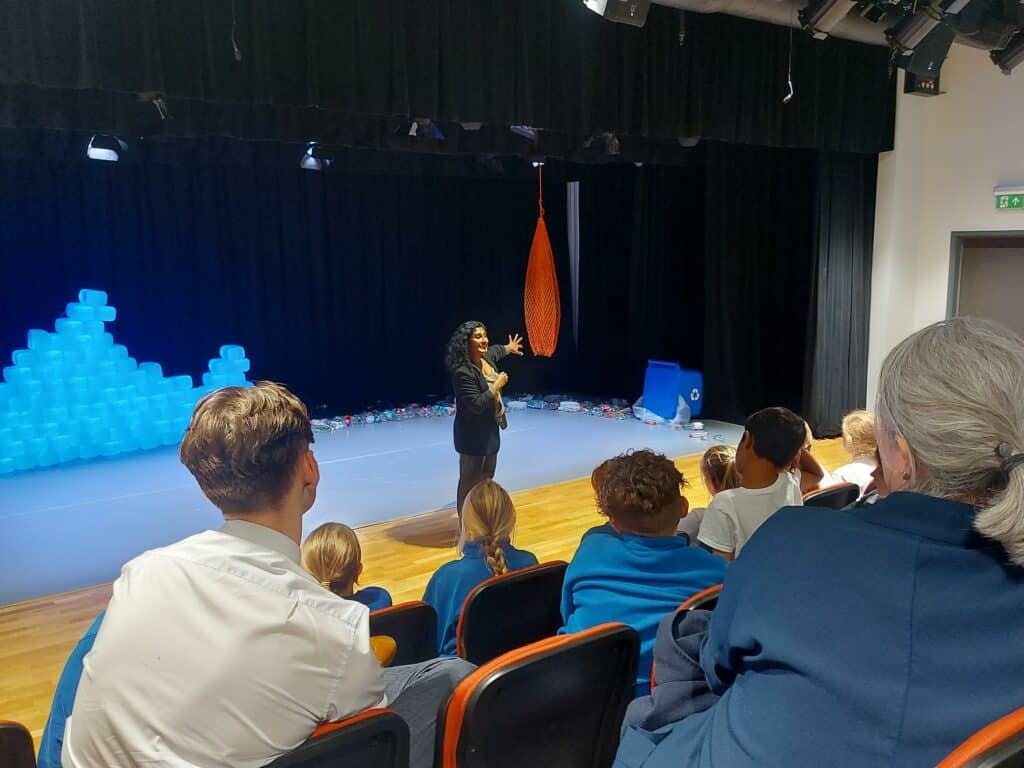 Dance Woking received funding from Arts Council England's project grant scheme to use dance to focus on the human condition and raise awareness of sociopolitical and environmental issues. Dance Woking has been greatly impacted by Woking Borough Council funding cuts and support from Arts Council England has meant the organisation has been able to continue to use dance to support improved health and wellbeing. Akademi's family show was part of this project and programmed to compliment Dance Woking's stimulus Reduce, Reuse, Recycle for Platform week at the end of November.
Platform week starts on Tuesday 28 November at Rhoda McGaw Theatre with Dance Woking's Young Dancemakers Platform. Local schools and colleges are finalising their dances as they prepare to take to the stage. The platform is an opportunity for children and young people to experience what it's like to perform in a professional theatre. Alongside this the benefits are immense from give building self esteem and confidence, peer to peer support, mutual support, building communities and learning from each other.
Following them is Step Up, on Thursday 30 November, a new platform featuring dance styles that follow steps! We have an eclectic mix of styles and groups which include 2023's World Tap champion, Diana Towe. More details to follow.
Dance Woking's highly popular Innovate Community Dance Platform closes the week on Saturday 2 December. Tickets are available from ATG box office: HERE