We are halfway through our outreach programme for boys in local schools and colleges and we are here to give you an update on how it is all going! Boys from Westfield Primary School, Horsell Junior School and Kings International College partnered with local youth dance group Zambesi Dance Company are participating. They are performing on Monday 19th March in the community dance platform Boys Only, annually hosted by Dance Woking!
Following on from a CPD session with James Wilton Dance, Dance Woking artists are in the middle of creating performances inspired by James Wilton style.
Local dance artist Laurie-Ann Jeffery is working with boys from Westfield Primary School and we caught up with her to find out how it is going at the halfway point…
'The classes for the boy's project are going really well! The boys are engaged and great at contributing creative ideas to make duets and trios. We have been exploring moves based on combat and Kung Fu and looking at contact work to portray a choreographed fight.
I have tried to employ James Wilton's use of floor work, as well as a variation on the 'whale section', using canon to ripple through the group!'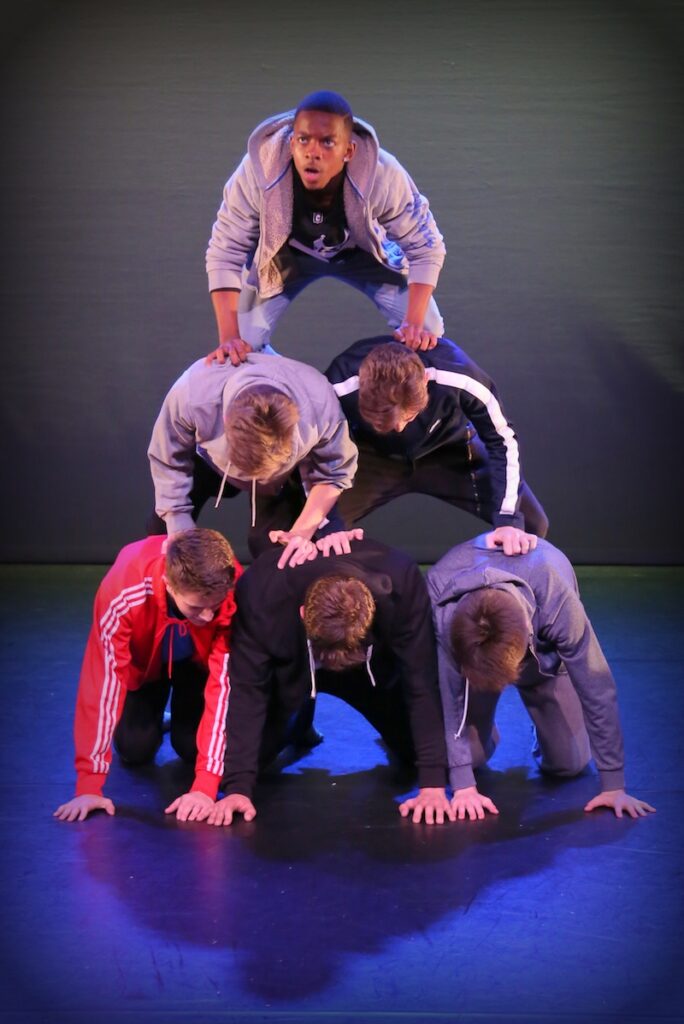 Steve Johnstone is working with boys from Kings International College and Zambesi Dance Company and we found out how he feels about working with an all-male group…
'Leading this group of young lads is such a joy; they give so much energy and passion every time. Growing up I was the only guy dancing, but now there are groups of up to 20+ boys dancing in schools it is fantastic!'
Also performing are Wellington College and two guest groups that will be announced soon! We cannot wait to see the work that they produce for the Boys Platform!
More Information Here!
Tickets Available Here!