With just 43 days to go, it's time to put the date in your diary and get excited for ENCOUNTERS 2018! Hosted by Dance Woking, Encounters is a fantastic warm-up event the week before Party in the Park to get Woking up on their feet and dancing!
Taking hold of Jubilee Square and Woking Town Centre, this year's Encounters features our biggest dance parade to date with schools, community groups and dance schools performing through the high street! The event features our parade, dance performances, flash mob, professional performances, workshops and a fantastic performance from Woking Rock Choir to get the party started.
More information and announcements on each group featured will be announced in the coming weeks!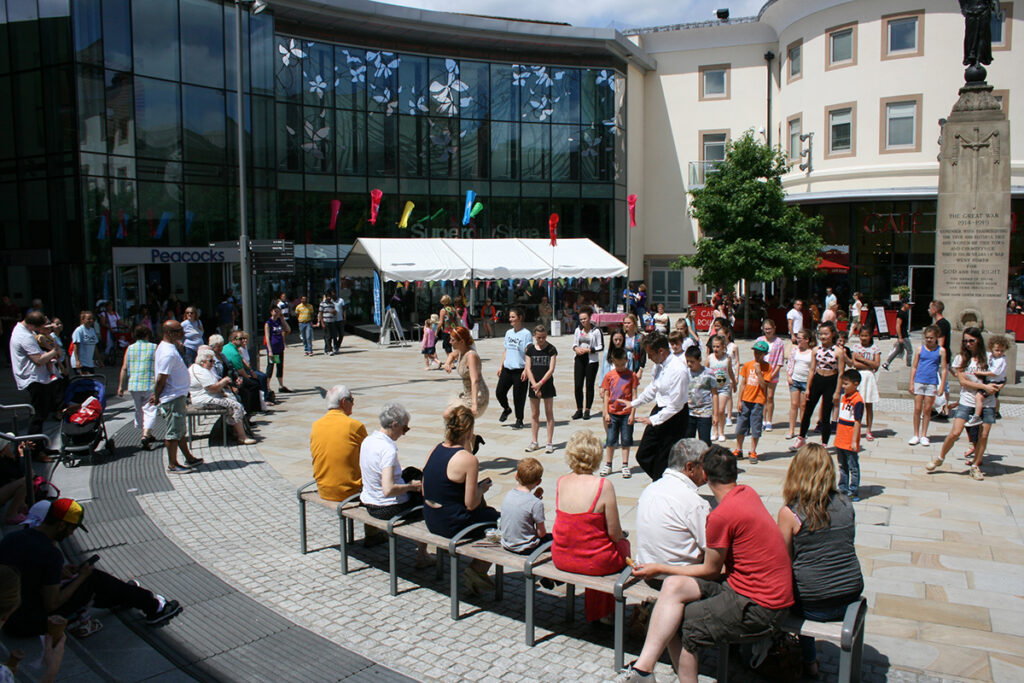 This year's theme, linking with Party in the Park, is celebrating 100 years since the end of World War 1 and celebrating the Suffragette movement with 100 years since women got the vote!
So what are you waiting for? Get your family and friends together and get your dancing shoes on, we'll see you on the 30th June!
Event Details:
Saturday 30th June 2018
1pm – 3pm
Jubilee Square, Woking Town Centre
Open to all, FREE to attend!
Encounters Video 2017!