The Dance Woking Outreach Team visited Westfield Primary School this week to lead and facilitate a carnival themed Dazzle Day for the entire school! Held over two days, all participants learnt a carnival dance which culminated in a whole school parade in the playground at the end of the day. The workshops were full of creative movement, props and enabled the school children to have some fun with their class mates.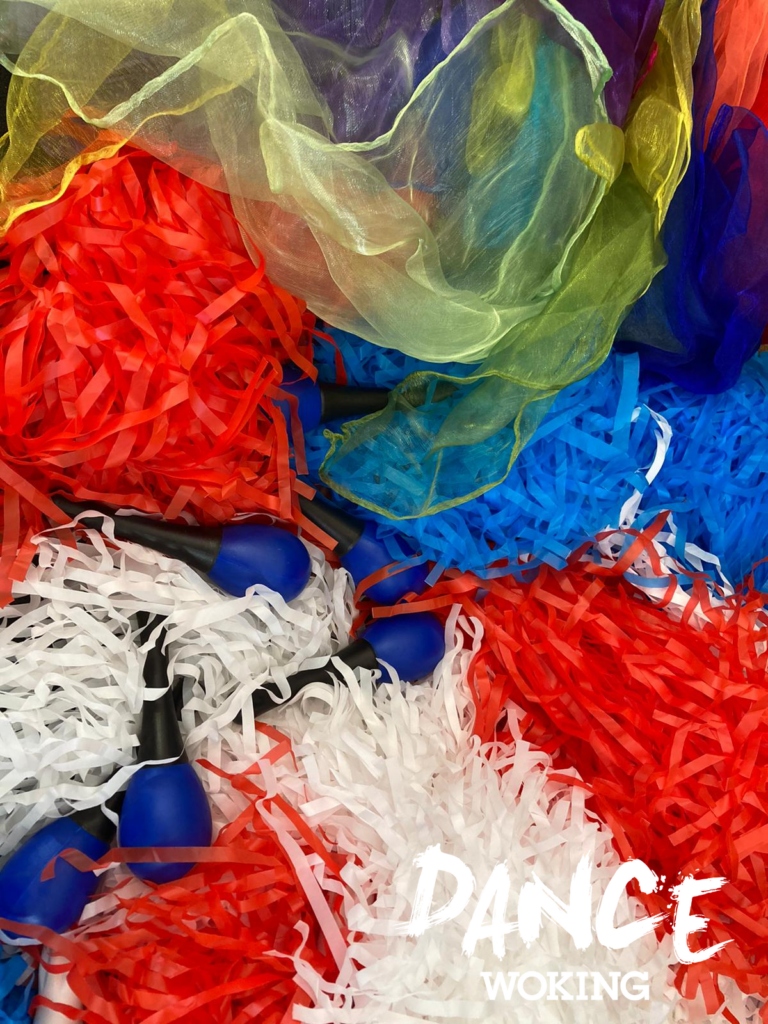 ---
Dazzle Days are new to our expanding outreach programme for local schools and enable schools to offer an ideal enrichment day opportunity.
Ellie Dowling, Engagement Manager said "Dazzle Days are a fantastic opportunity to unite year groups or even the whole school in an immersive, cultural activity. An asset to any enrichment week, our Dazzle days have been extremely popular in the Summer Term with focus on Carnival and Jubilee themes. Participants often enter the workshops a little unsure but leave bursting with energy and excitement, only to be followed up with a confidence boosting group performance or parade at the end of the day"
For more information on our Dazzle Days, please contact Ellie Dowling.