September 2021
At Your School
Supports: Fitness through Dance, Health & Wellbeing
Suitable for Primary Schools – KS1 & KS2: Years 3, 4, 5
Type: Curriculum, Extra-curriculum
Delivery: In person at your school
The Hunky-Dory Dancer Programme has been put together by Dance Woking and is designed to emphasise dance as a form of fitness and wellness, as an outlet for fun and enjoyment through movement and as a way to relieve stress and anxiety. Included within this programme is a focus on healthy living including healthy foods and lifestyle.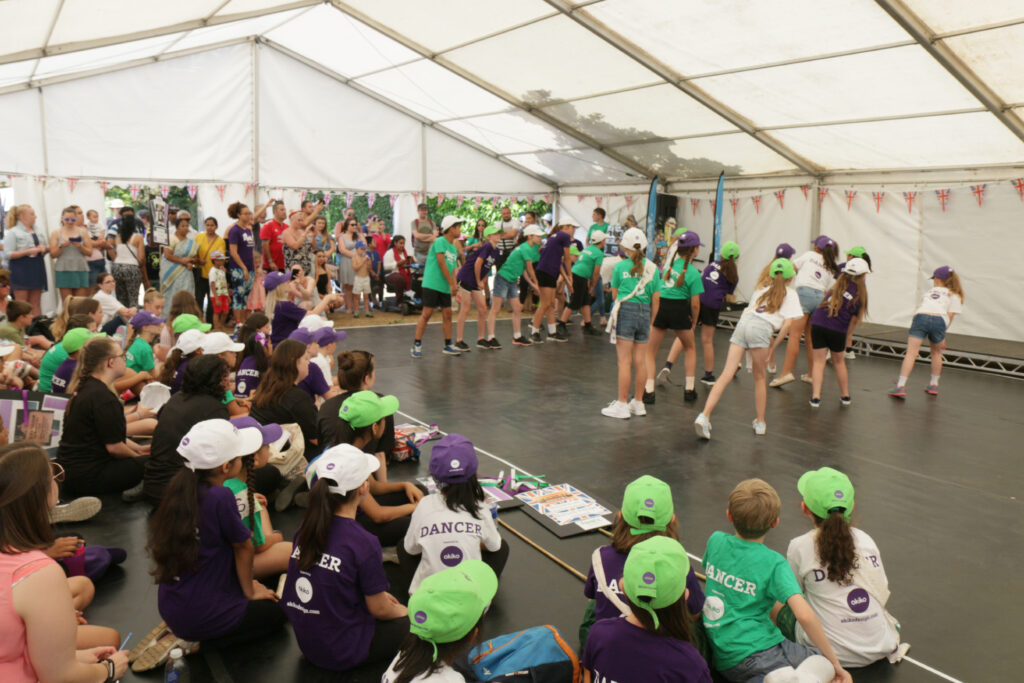 This is a ten-week programme of dance that can take place either before or after school; or during curriculum time and is ideal for children in years 3, 4 or 5. As a potential follow on from this programme, Dance Woking also has a number of performance participation events throughout the year that Hunky Dory Dancer groups can progress on to.
If you would like to join the programme this Autumn Term, September 2021, please contact us.