July 2020
Jubilee Square. Woking Town Centre
Dance Woking would like to thank those of you who have already applied to take part in Encounters. Unfortunately with the rapid progress and impact of COVID-19 we are unable to proceed with our planned Summer activity.
Woking Borough Council has advised 'in light of the Coronavirus and the emerging national picture. Underlying what we do is the safety and well-being of the community and the safety and well-being of our staff. Whilst we aspire to "business as usual" the reality is that it cannot be.
The "Celebrate Woking" activities have been terminated. This means that the key activities which used Council resources or facilities will not be programmed or permitted during 2020. The only event that remains programmed is Remembrance Sunday on 8 November.'
As we adapt and adjust to the new reality the welfare of our artistes, team, audiences, community remains paramount. Over the coming weeks we will be getting in touch and updating our website and ways of working and look forward to working with on a new way of working and what we can offer.
Encounters Highlights 2019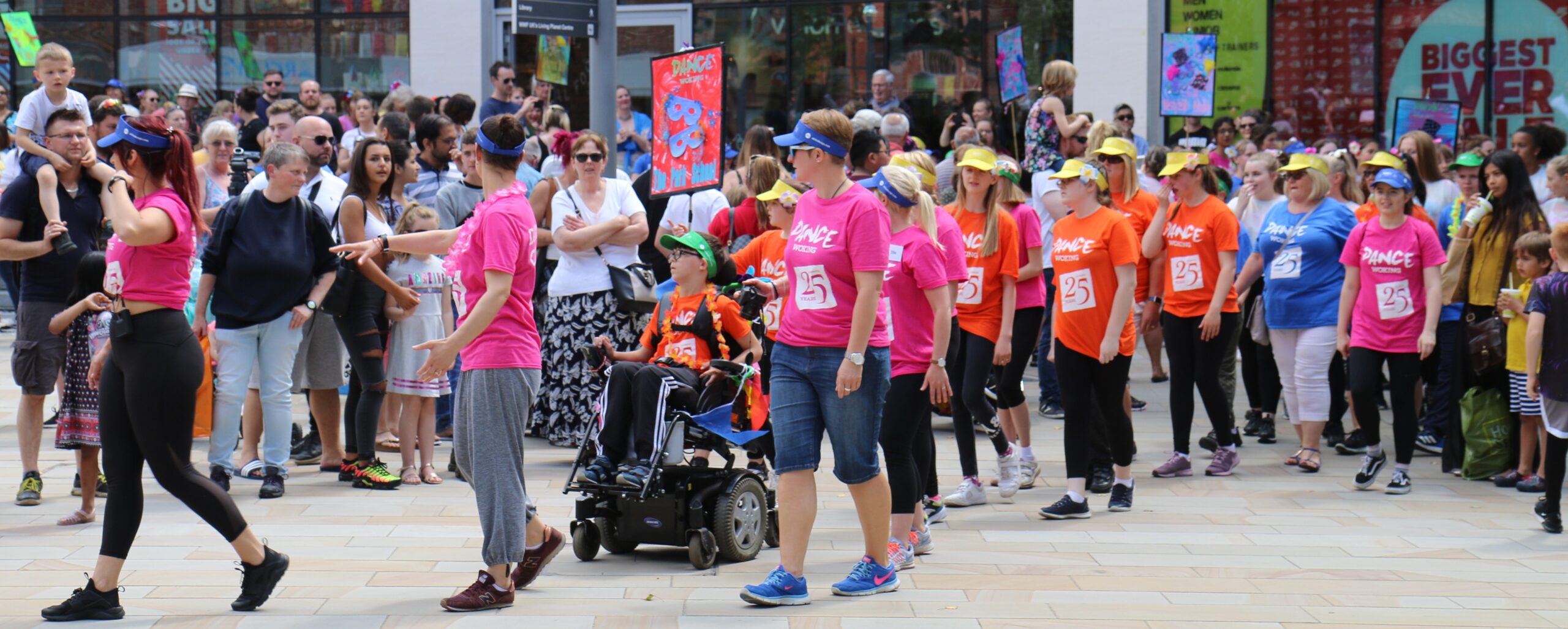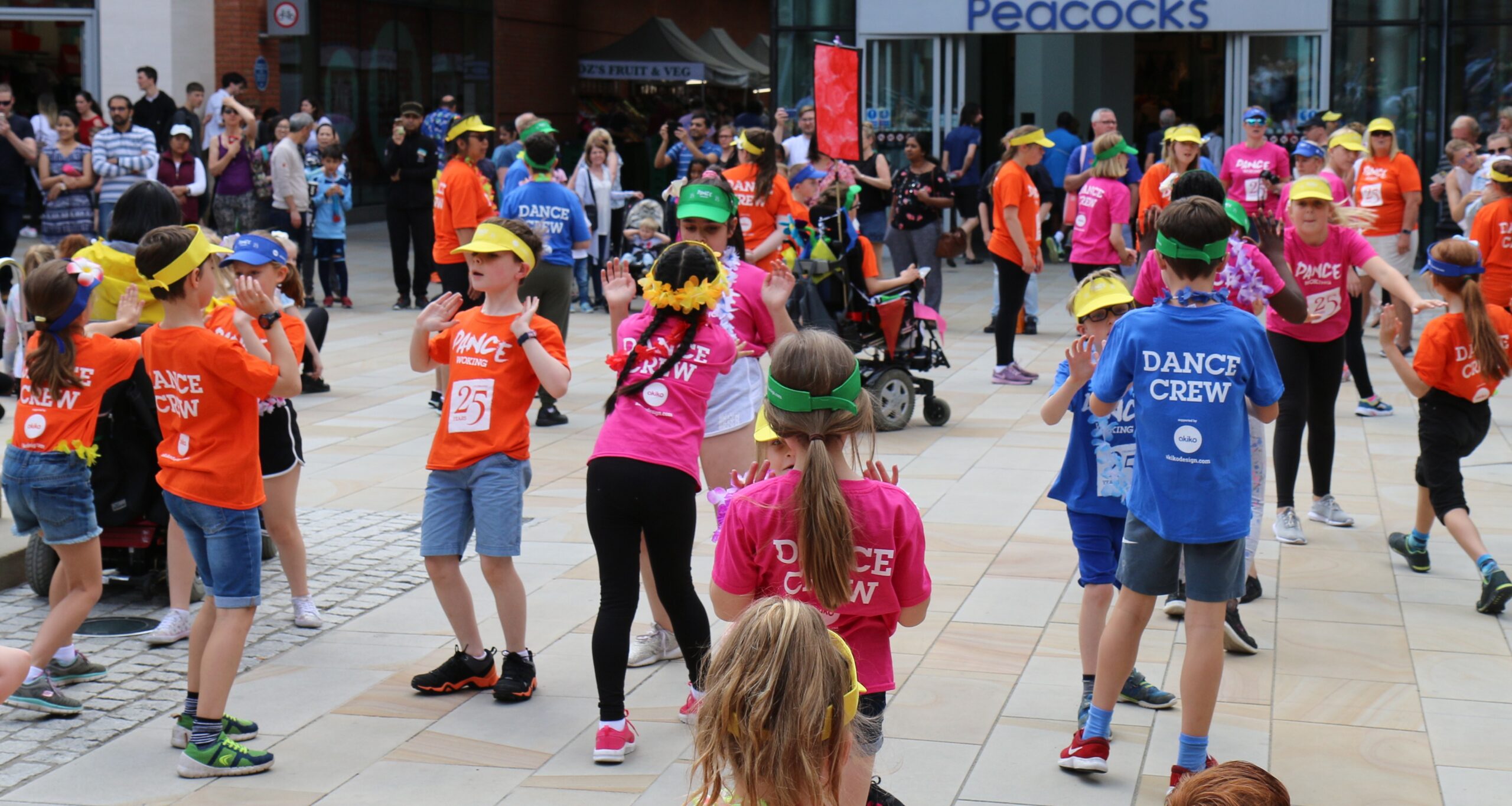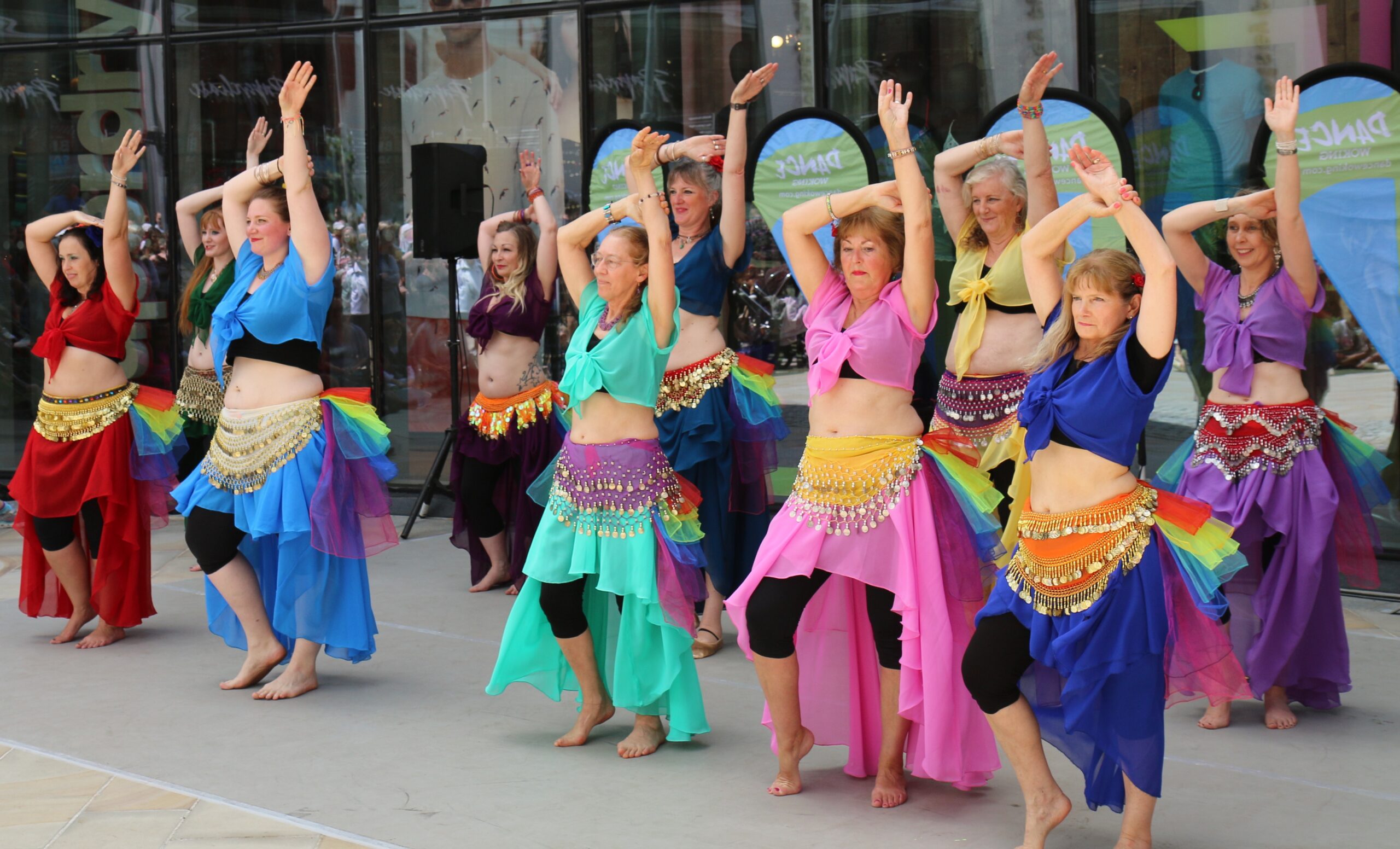 Thank you to all our supporters – it was an amazing event and very colourful.
2019 signified a number of celebrations at Encounters and Party in the Park, a record number of people attended, with over 20,000 at Party in the Park. 2019 saw Dance Woking start its 25 Years of Dance in Woking celebrations, this milestone was celebrated with a carnival style parade, helping us mark this great dance legacy.
2018 saw over 11,000 people enjoy the free family festival days Party in the Park and Encounters; Dance Woking curated the dance programmes with performances from a diverse range of dance groups within the borough and surrounding areas.