Now taking bookings for Autumn Term 2023
At Your School
Dance Woking is delighted to add DAZZLE DAYS to our expanding outreach provision in local schools. Dazzle days are ideal for an end of term or end of year enrichment day. They can involve multiple groups or classes all participating in short workshops based on a dance style of the school's choice.
Dazzle days on offer for Autumn Term 2023: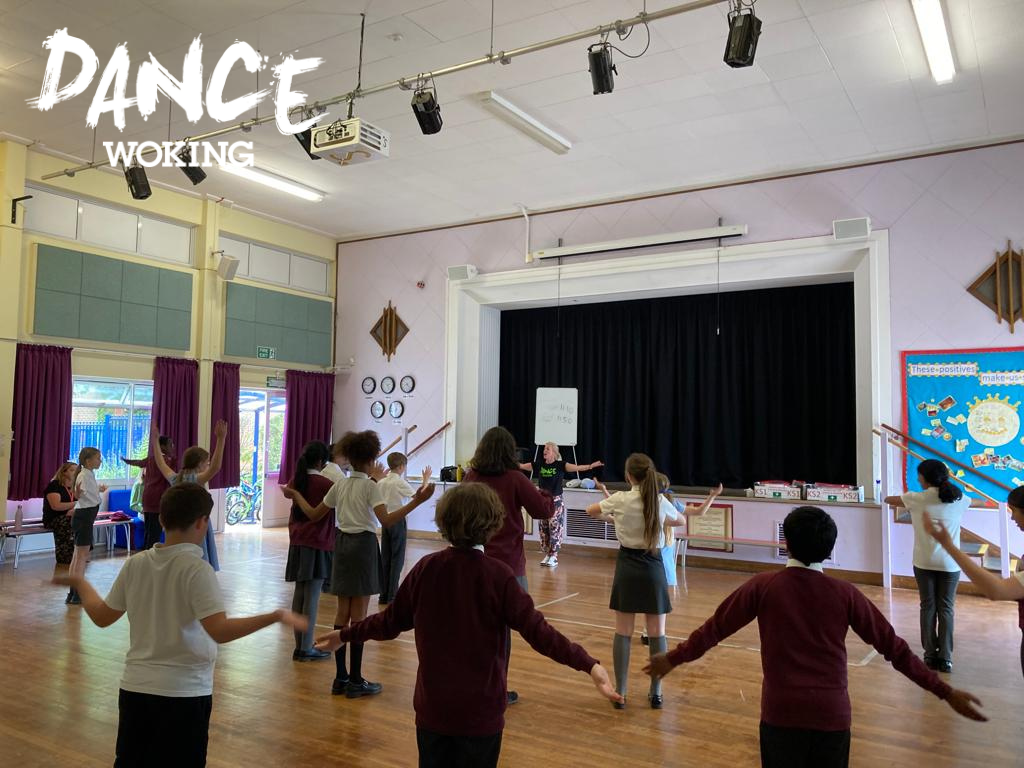 Ellie Dowling, Engagement Manager said "Dazzle Days are a fantastic opportunity to unite year groups or even the whole school in an immersive, cultural activity. An asset to any enrichment week, our Dazzle days have been extremely popular in the Summer Term with focus on Carnival and Jubilee themes. Participants often enter the workshops a little unsure but leave bursting with energy and excitement, only to be followed up with a confidence boosting group performance or parade at the end of the day"
Dazzle Days take place between 9am – 3pm, timetables are bespoke and are led by a fully qualified Dance Woking Outreach Team member.
If you would like more information about our Dazzle days or to find out costs and a breakdown of a typical day please contact Ellie, Engagements Manager.