Tuesday 13 to 15 December 2022
Bookings now open
Dance Woking is delighted to announce we will be on the road in December touring our popular Travelling Social Tea Dance with a Christmas Special!
The Travelling Social Tea Dance forms part of our work focusing on the older members of our community, to support their well-being through connectivity and supports five ways to wellbeing through the following:
By connecting with others
Being active
Take notice through the themes and dance styles
Learning through new dance steps and styles
Give – through shared memories support
The event will feature a mix of dance performances and participation opportunities, inspired by the festive season, including nods to The Nutcracker, The 12 days of Christmas and Winter warmers. The Travelling Social Tea Dance is delivered indoors and gives you and your residents a chance to come together, enjoy some dance, music and movement and be part of a shared experience in the build up to Christmas festivities.
The Travelling Social Tea Dance is led by 2 professional dance artists, and a facilitator. The team bring resources related to the event theme to support participation. The event lasts approximately an hour.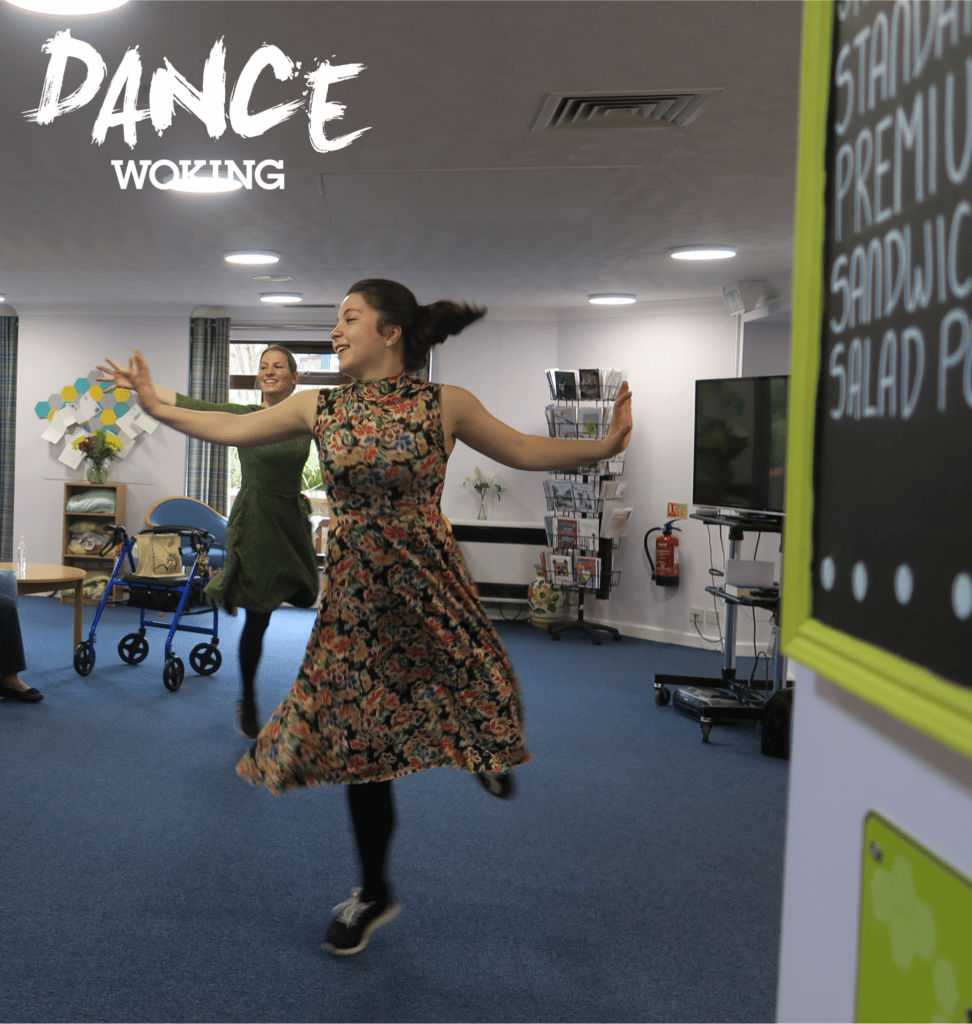 We have tested this format over the last 12 months, and from feedback it is about the right mix of participation, performance, fun and length. We believe it would be a highlight to any social calendar this December. If you are interested, we would urge you to contact us as places on this tour are limited and will be taken on a first come basis.
The tour dates are as follows:
Tuesday 13 December – AM & PM
Wednesday 14 December – AM & PM
Thursday 15 December – AM & PM
To find out more and to book your date on the Christmas Travelling Tea Dance please contact us.
---
This tour has been made possible following funding support from Arts Council England's Project grant scheme and Woking Borough Council.