Dance Woking is an innovative dance organisation that provides high quality opportunities to watch, perform and take part in dance, providing new experiences that inspire artists, audiences, participants, and communities.
October 2015 saw Dance Woking partner with Woking Borough Council, Sportivate, Woking Gymnastics Club and The Urban Playground Team to deliver 'Rotate' a new performance parkour workshop every Friday evening at Woking Gymnastics Club from 8pm – 9.30pm. The session was very very well attended by young people aged 11plus and with further funding from Thames Valley Housing Association, Dance Woking was able to continue to deliver workshops in the Spring & Summer of 2016.
In May Half Term 2016, Thursday 2 & Friday 3 June, at HG Wells Conference & Events Centre in central Woking and this time with additional support from Arts Council England's Grants for The Arts Scheme, participants from Rotate worked with performance parkour specialists Alister and Miranda from The Urban Playground Team in a two day intensive on a 'metal structure'. This structure was the 'carriage' of a train and following the two-day intensive enabled the group to perform in STEAM at Party in the Park on Saturday 9 July 2016 in front of record crowds. A fantastic opportunity and experience for the Rotate group.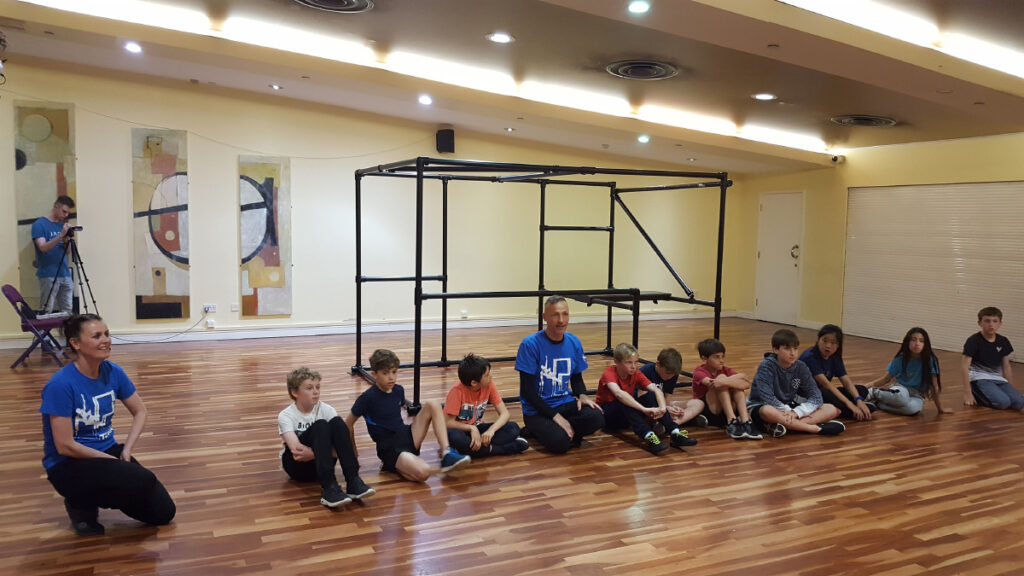 Woking & Addlestone Youth Centres
Dance Woking hosted weekly parkour sessions in Woking and Addlestone.
Unfortunately, with the rapid progress and impact of COVID-19 we are unable to proceed with our planned Summer activity and regular weekly clubs.
As we adapt and adjust to the new reality the welfare of our artistes, team, audiences, community remains paramount. Over the coming weeks we will be getting in touch and updating our website and ways of working and look forward to working with on a new way of working and what we can offer.
You maybe interested to read about the very successful Boys Platform.
LINK: https://www.dancewoking.com/newslisting/boys-take-centre-stage/