Plastic….is it friend or foe? Remarkable or rubbish? Helpful or harmful?
Dance Woking is pleased to be able to present Plastic Drastic Fantastic a contemporary dance theatre work for children and their families created by Akademi Dance. This has been made possible following funding support received from an Arts Council England Project Grant.
The show explores humanity's complex relationship with plastics – the fantastic possibilities they offer, as well as the drastic consequences to the environment.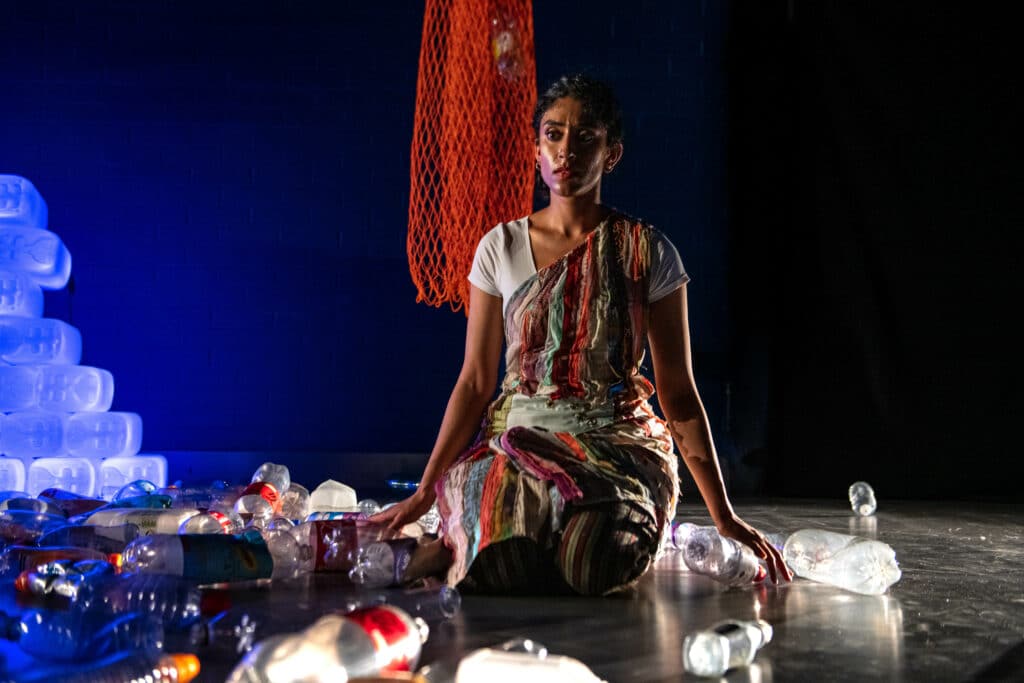 Drawing from the Indian classical dance form Bharatanatyam and South Asian dance techniques, the artists investigate plastics and the dangers of their misuse through intricate movement, gestures and play, infused with interaction with the audience.
The processes and stories underpinning this dance project have been steered by children and young people, who are at the heart of the research for this work, created in consultation with material scientists at UCL.
Designed to be accessible for D/deaf audiences, Plastic Drastic Fantastic is a vibrant, fun and thought-provoking show for our time. An Akademi and Polka Theatre co-production.
Dates:
Tuesday 31 October: 10am & 1.30pm
Wednesday 1 November: 1.30pm & 5.30pm
Running time: 45 minutes (no interval)
Tickets: £9 / £6 concession, group of 4 £21; we are offering special rates for school groups 20 plus which could include a workshop in advance of the performance.
School groups for tickets and workshop contact Ellie: HERE
Venue: Buzz Studio
1st Floor Peacocks Shopping Centre (next to Nail bar), Victoria Way, Woking, GU21 6GH
See the trailer:
Dance Woking is also hosting a Professional CPD for dancers led by Akademi Dance on Wednesday 1 November 10.30am – 2.30pm for details click HERE